Your satisfaction is important to us!

Interested in learning more about us?

Master Tech Automotive is here for all your car care services and auto repair needs. We are family owned and operated and Wayne Johnson is an ASE Certified Master Mechanic with over 25 years of experience. Master Tech Automotive is equipped to take care of all your automotive repairs and automotive service needs. We strive to ensure our customers feel our auto repair services exceed their expectations. We have the latest in technology and tools to diagnosis and repair all your automotive needs.  Don't let just any tech repair your vehicle, bring it to Master Tech!

Master Tech Automotive ®   3758 N Bryant, San Angelo, TX  76903

​Do you have a car or truck that looks good but needs an engine or transmission? In most cases it is far cheaper to replace that bad engine or transmission than to buy another vehicle.  A JASPER engine or transmission comes with a three year/100,000 mile fully transferable warranty. 

15% Discount for ALL Active Duty and Retired Military

Brake Service - Brake Pads & Shoes, Power Boosters, Anti-Lock Brake Systems, Emergency Brakes, Machine Work, Diagnosis

Air Conditioning - Complete A/C Repair, Evacuation & Re-Charge, AC Retrofit, Performance Testing

Engine Management Service - Ignition, Emission & Fuel Delivery Systems Diagnosis & Repair

​Suspension/ Shock/ Strut Repair - Shocks and Struts, Air Ride Systems

Oil Change - Lube / Oil / Filter, Transmission Flush, Power Steering Flush, Differential Flush, Brake Fluid Flush, 30K/60K/90K Services

Transmission Repair - Clutches, Automatic and Manual Transmissions

Radiator Repair - Water Pumps, Radiator Flush, Hoses and Belts, Thermostats, Heater Cores, Cooling Fans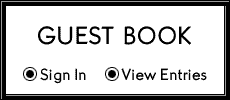 We Now accept PayPal.Me payments at 

paypal.me/MasterTechAuto

We accept all major credit cards and now offer financing through Synchrony Financial!

No Interest if paid in full within 6 months on purchases of $199 or more*

Contact us for more details!

IF YOU NEED TOWING 

CALL MIKE'S TOWING & RECOVERY

325-340-8493 OR 325-340-2026